Infant Discharge Cart™
Now a Safe and Convenient One Trip Discharge
A safer alternative for personal infant carriers. When babies are discharged, parents are tasked with carrying their baby in an infant carrier along with their belongings for what can be very long distances and making multiple trips. This infant discharge cart makes their trip easier and safer as it is a convenient way to transport baby and all of the gear that they need.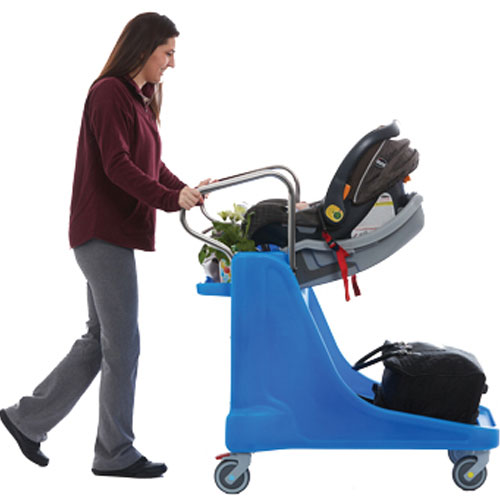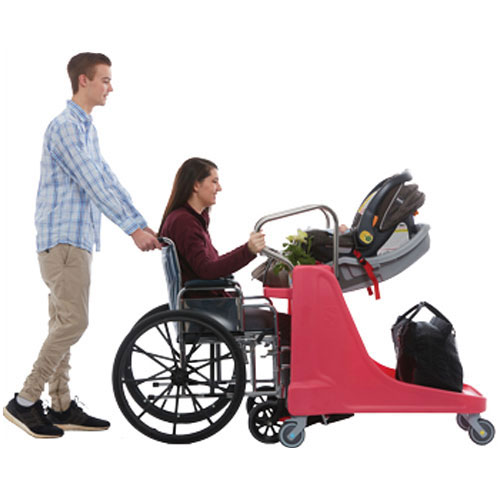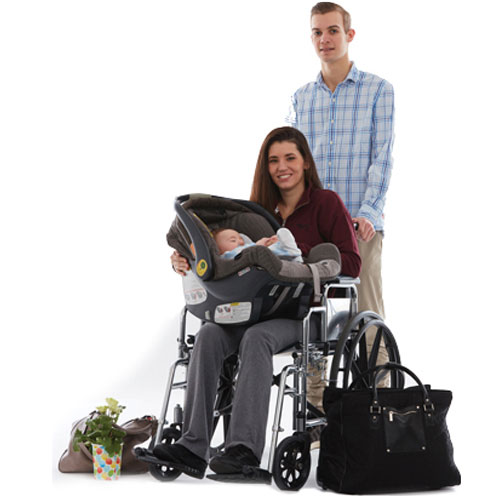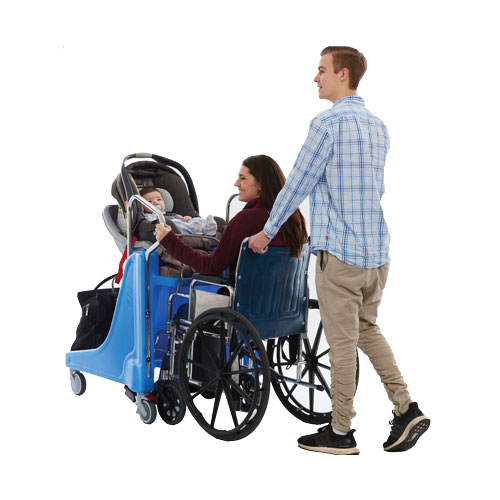 Ergonomics
Moves effortlessly.
Stainless Steel handles are ergonomically designed for someone to push from a standing position or from a wheelchair.
The molded in shelf is also a convenient handle and provides a handy place for small items, flowers or a handbag.
Large area under shelf allows easy access for a wheelchair.
Easy to use adjustable silicone strap keeps vases of varying sizes upright and secure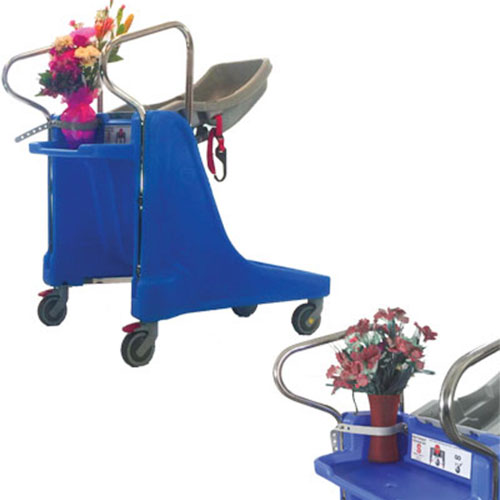 Wheels
Quiet
Non-Marking
Dual Brakes for safe loading and unloading
Static Dissipative Caster
Combination Brake and Directional Caster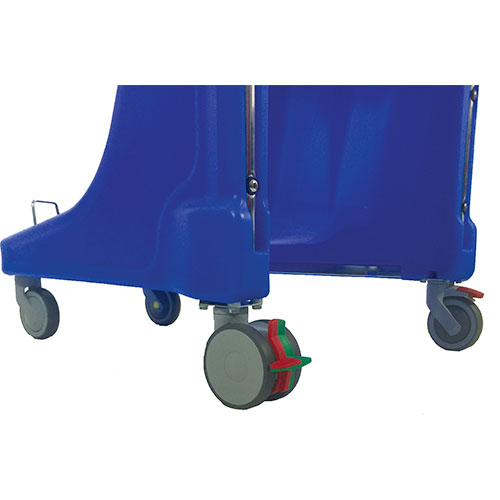 Docking Station
Keeps the baby and carrier close to mom.
Works with all makes and models of infant seat carriers.
Personal infant carriers dock securely in the Infant Discharge Cart's Docking Station.
Infant carrier is held in place with pull tight side hooks for a safe, secure, and sanitary connection.
Car Seat Testing
Perfect to use for Car Seat Testing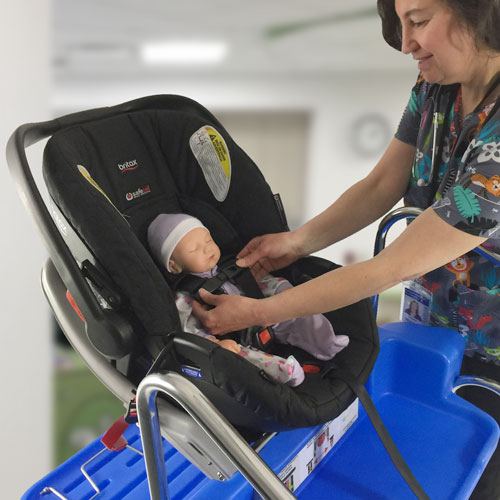 Space
Easily nests one into another to conserve floor space.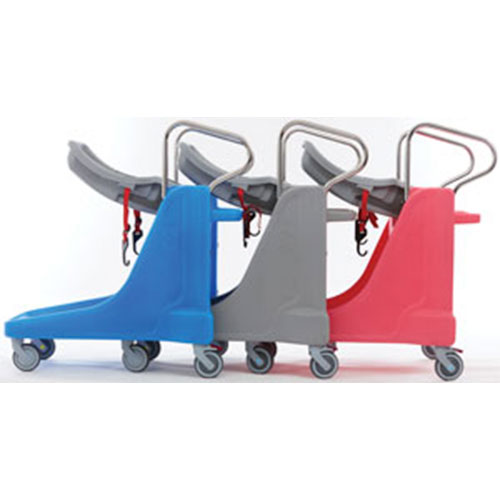 Additional Features
Plenty of room on the cart for personal belongings.
Engineered for durability and long life.
All materials are non-toxic and colorfast.
Meets all applicable standards and regulations.
Warning graphics and instructions permanently molded in.
Entire unit is easy to clean and maintain.
Constructed of durable, commercial food grade plastic and stainless steel.
Large flat bed area to accommodate luggage, bags, and accessories.
Platform has grates to dispel rain water.
Shelf available with a drain hole if unit is planned to go outside.
Flip up luggage rack keeps bags on cart.